Thank you for your interest in submitting to HoosierLit, a bi-annual (Spring + Fall) journal of literature and other writing we like.
You're here because you want to see your work published. We're here because we want to publish work. To make that happen, you're likely submitting an unsolicited manuscript, which we then have to read. We're a small, but mighty, editorial group, which means it can take us awhile to get back to you. Please keep that in mind. And trust us when we tell you: We're reading your work as quickly as we can.
We are now accepting submissions only through Submittable: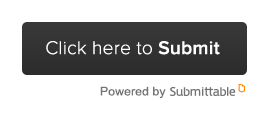 Now, about those guidelines.
DEADLINE
Fall Issue: September  30
INDIANA CONNECTION
HoosierLit is a literary magazine that showcases the best writing by Indiana writers. What's an Indiana writer? Well that might be a bit more difficult to explain that you'd think. Obviously if you were born here, work here, live here, or lived here, we'd love to see your work.
But what if you're a remote employee for a company in Indiana? What if your family is from here, but you were born elsewhere? What if you just took some online classes at one of our universities?
These are great questions. What you should do in your cover letter is convince us that your connection to Indiana is great and mighty.
STYLE AND SUBJECT
We publish fiction, nonfiction (creative nonfiction, essays), screenplays, scripts, black-and-white photography, and poetry. There are standards. We can't articulate them.
LENGTH
Essays and Creative Nonfiction: Submit completed work no more than 5,000 words
Fiction + Short Stories: Submit completed work between 1,000 and 5,000 words
Scripts: no more than 15 pages
Poetry: Submit completed work; no more than 5 pages
Photo Essay: No more than 5 black-and-white pictures and 100 words per picture
COVER LETTER
Please keep yours brief, though we do like to hear from people who like the magazine. We're not concerned about writing degrees or past publications, so don't be daunted if you don't have an MFA or much in the way of previously published work.
FORMATTING
Please don't use colors or weird fonts. (We strip both out before we start the design process.) Visual poetry is not accepted.
AUTHOR BIOS
Please include a 150-200 word bio with your submission. We will use that on our contributor page. What you send is what we will publish, unless it's too long. Then you're leaving your bio fate in our hands.
PREVIOUSLY PUBLISHED WORK
Nope. Nope.
What about simultaneous submissions? If you submit to other places, drop us a note. And then don't be a jerk. Let us know as soon as you know.
COPYRIGHT
HoosierLit will be published using the Attribution-NonCommercial-ShareAlike 4.0 International Creative Commons license, and each author will retain the rights to his or her work.
YOU GET PAID
Contributing authors receive a direct and equal division of the royalties. If we publish ten contributors, each person receives ten percent of every sale. Payments are handled directly through Lulu.
OTHER QUESTIONS
If all of this hasn't answered your questions, you can Contact Us through our form.